Sample of shows
Partial list of presentation experience
Professional Corporate and Trade Show Presenter
Conferences and trade shows are significant investments. Partnering with a magnetic, captivating expert corporate presenter allows companies to maximize their impact with attendees, driving qualified leads and increasing sales.
Amy McWhirter is one of the most sought after trade show and corporate presenters in the world, using specific strategies and tactics that set your brand apart in crowded, noisy exhibit environments. Her energetic, engaging, welcoming and conversational presentation style draws audiences in and naturally keeps their attention without resorting to gimmicks.
Her ability to take complex technical or medical information and make it understandable, relatable and conversational is unlike any other. Often viewed as a subject matter expert and even internal employee on whatever she is representing, Amy has a unique ability to synthesize complex material and make it relatable to and engaging for attendees.
Why hire a professional?
An expert presenter will...
Engage audiences and draw people in.

Increase qualified sales leads.

Keep attendees' focus and attention on your message, product or service.

Transform technical concepts and scripts into relatable conversation.

Become the subject expert: communicating your messaging with confidence.

Assume the role of brand ambassador for your company.

Match the messaging and presentation style to the audience in a way that connects.

Provide expert guidance on scripting based on experience in the industry.

Free staff to answer questions and perform demos for attendees.

Help to develop your strategy and implement a plan that maximizes the return on your investment.
TO GET STARTED:
1. Pick a format type and engagement methods
In-Person, Hybrid or Virtual, Product overview, Pre-recorded video, Live Streaming Event, theater presentation with slides or video, demos, introducing guest or internal speakers, interactive Q&A, games.
2. Messaging
Begin with a general idea of messaging and Amy will provide input on scripting, create a script from your materials, or work from a fully formed script you provide. Tweaks will always be made to existing scripts to make the presentation conversational, concise, and engaging.
3. Let's talk about more details
Ready to begin a conversation and explore strategies for your next event?
"Simply Amazing! That is how I would describe Amy. She is the most professional and fantastic presenter. Her stage presence, her ability to hit the message consistently on target every time, her ability to absorb and learn the technology, and her skills in making script change recommendations for the best message, makes her absolutely unique. I have worked with Amy in three different companies now, and over a number of years. I would highly highly recommend Amy, as I have yet to meet or see any other presenter that is even close to what Amy delivers. "
- Yama Habibzai, CMO | Densify
"When it comes to professional, attention-grabbing and consistent presentations for any public venue, Amy is a must have! She has the perfect combination of energy and professionalism that instantly lends credibility to any presentation. She brought my script to life and truly spoke to the audience." - Mike Guillory, Corporate Brand Communications | Texas Instruments
"Amy had an unexplainable way of bringing our material to life. Not only does she have a fantastic attitude and personality but she is a true crowd pleaser. Several times a day our own employees asked me if we hired someone new because she was that believable. If you didn't know firsthand she was a professional speaker you would think she is visiting our customers and talking about our technology on a daily basis." - Renee Schouten, Director of Marketing | INX
Captivating! People are drawn to your voice - the tone, the credibility, the way you speak. They walk by, hear your voice and are drawn in. It's not high pressure sales. People think you work for our company!
- Karen Pifer, Corporate Trade Show Manager | Leidos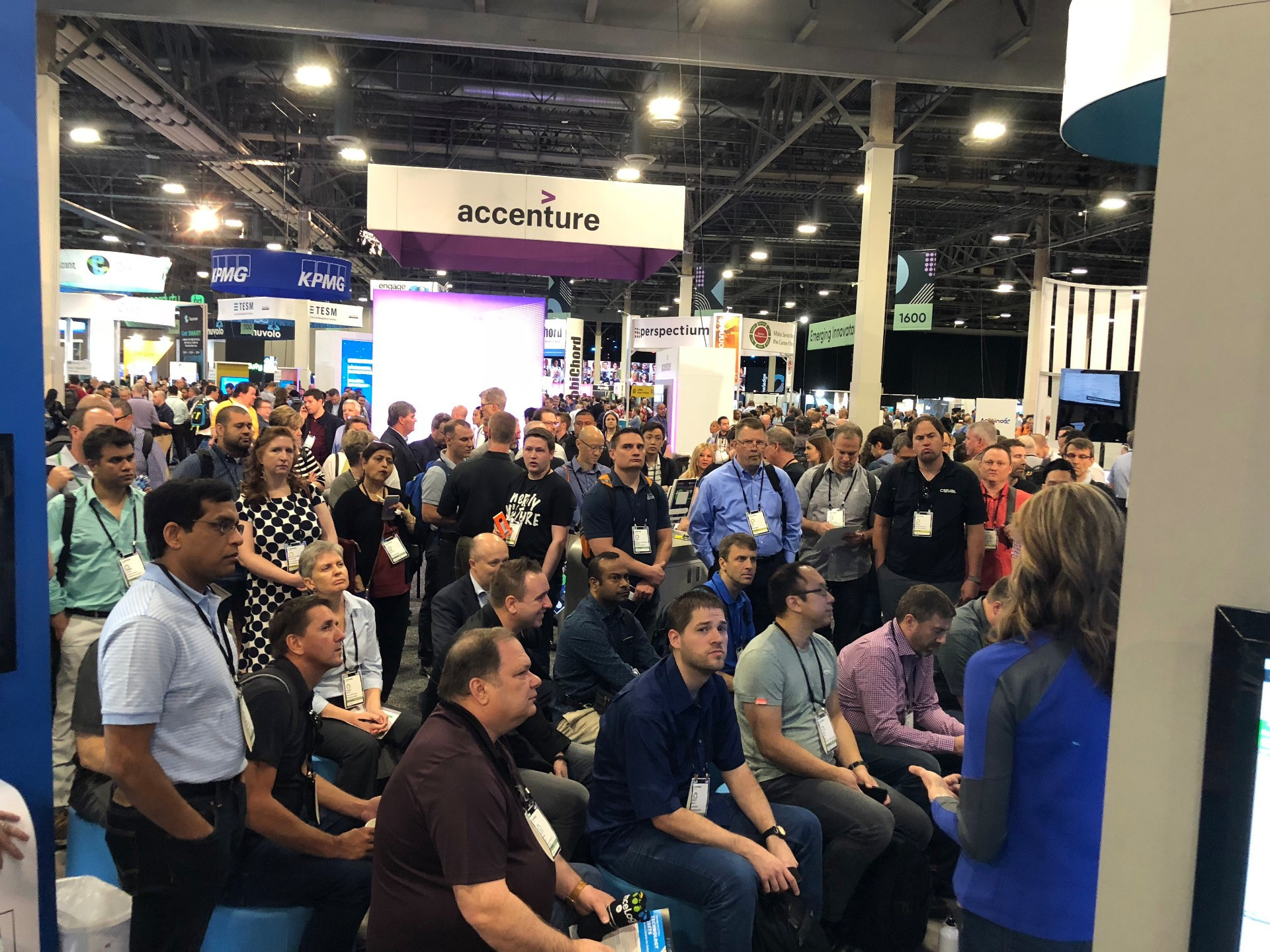 "Amy is FANTASTIC! She truly helped bring our conference to the next level by providing a great amount of energy and excitement. She kept our audience engaged through both days of our event. She went above and beyond to make us feel at ease by staying organized and being available for quick changes as the days went on. I would truly recommend Amy to any event organization - for both in-person and virtual events. We'll be hiring her again at our next year's conference. Thanks for everything, Amy!"
- Brittany Satterfield | Sr. Marketing Manager | Auros Knowledge Systems | Knowledge Aware Conference
Benefits of working with Amy:
Event planning teams have a

consistent, thorough, reliable partner

.
Attendees experience

cohesion, energy

and

connection

.

Engagement

and

brand recognition

during and post-event.
Collaborates with your team on

mission

,

message

and

crafting content

.
Amy Energetically Inspires audiences to enjoy the experience.