Corporate Emcee (MC) & Live Event Host
Full Service Video Production
Corporate and Medical Voice Narration
Trade Show and Corporate Presentation Services
Communicate your message with impact. Bolin Video Communications is dedicated to the art of storytelling and communication through video to bring your brand and message to life. We possess the creative resources, clarity of thought and vision to produce results that work. Our team is easy to partner with during the production process, as we delight in telling your story with clarity, creativity and impact. Corporate communications, trade shows, consumer-facing, training, marketing, commercials, promotional, interviews, and educational videos are just a sample of ways we'll reach your audience.
Credible voiceover services for corporate and medical narration and commercials, delivered with credibility, approachability, and warmth. Voice recording studio, music library, audio and video editing available.
ENGAGE AUDIENCES and get more qualified sales leads at your next trade show or live event by partnering with professional Trade Show Presenter, Corporate Speaker, Spokesperson, Host and Consultant, Amy McWhirter. Dynamic, attention-grabbing, consistently energetic presentations, strategies and scripting for your trade show, broadcast or live event. Expert experience in HealthCare & Medical, Information Technology, Manufacturing, Cybersecurity, Consumer Electronics and other industries for mid-level corporations, innovative startups, and Fortune Global 500's.
At your next event, impact and engage your customers, trade partners, sales team members, colleagues and press with an energetic, warm and credible event host. Professional, dynamic, engaging Emcee (MC) services for live, hybrid and virtual corporate and consumer events.
Take viewers on a dynamic, engaging journey guided by Professional Host, Amy McWhirter - impacting audiences with energy, warmth, humor, approachability, and credibility. Video mediums include TV series, hosting, webcasts, live broadcasts, corporate communications, commercials, product and service promotion, training, web videos and more.
On Camera/TV Host and Spokesperson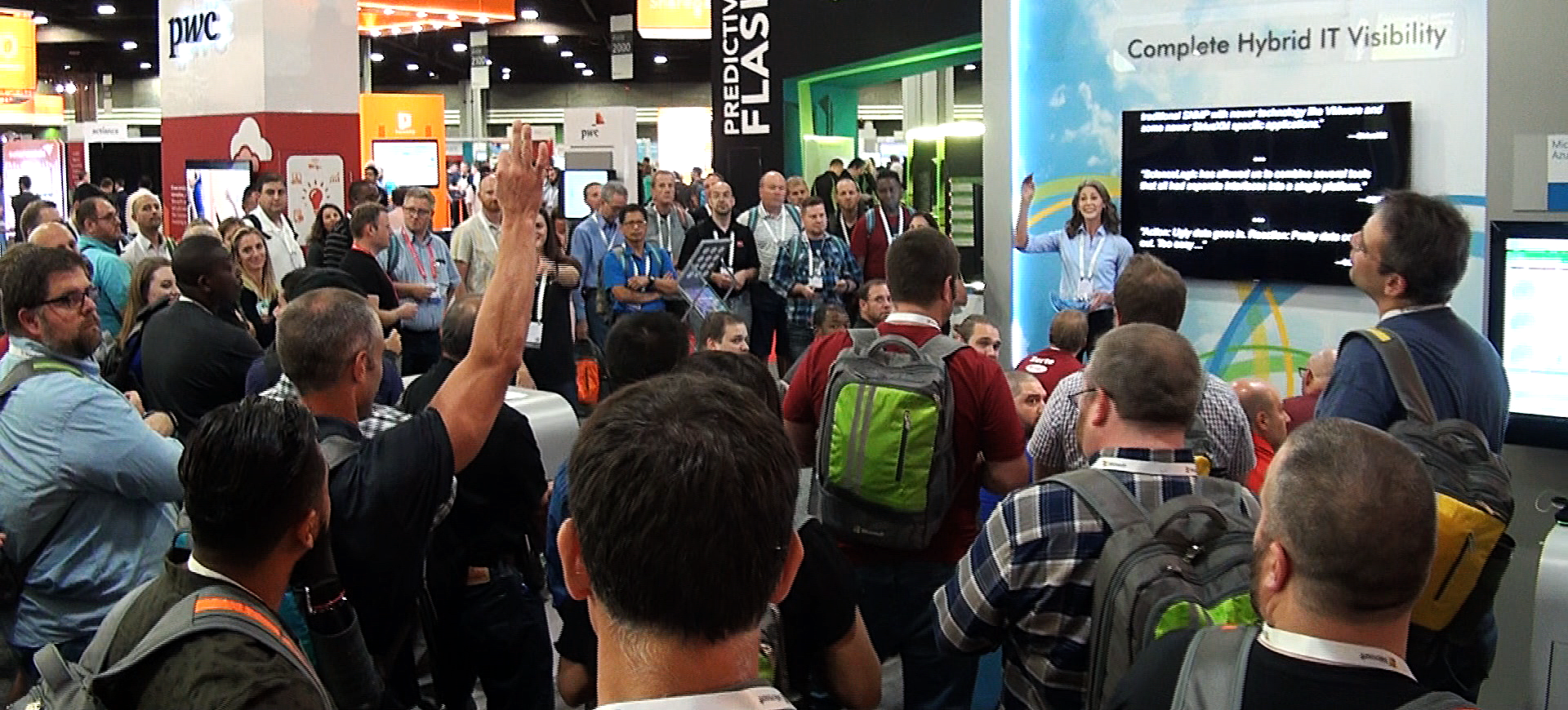 "Simply Amazing! That is how I would describe Amy. She is the most professional and fantastic presenter. Her stage presence, her ability to hit the message consistently on target every time, her ability to absorb and learn the technology, and her skills in making script change recommendations for the best message, makes her absolutely unique. I have worked with Amy in two different companies now, and over a number of years. I would highly highly recommend Amy, as I have yet to meet or see any other presenter that is even close to what Amy delivers. "
- Yama Habibzai, Chief Marketing Officer, ScienceLogic
Trade Show Presenter Demo